Ep. 91 | Richard Portnow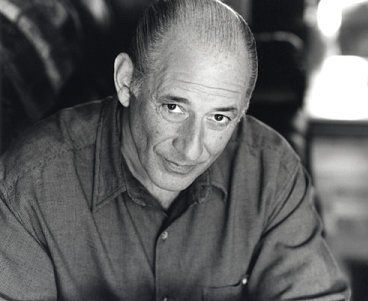 ---
Memorable Actor Richard Portnow (The Sopranos, Good Morning, Vietnam, Seven) swings by Detroit Coney Dog LA for The Matthew Aaron Show LIVE this Monday (3/19) afternoon starting at 4pm PT.
Richard will be sitting down with Matt to discuss his career, some memorable experiences and his upcoming projects.
The fun starts at 4pm PT (6pm CT / 7pm ET). Stop by Detroit Coney Dog LA and see us, otherwise subscribe for free and download the show on APPLE PODCASTS. You can also listen on the go on your Android/iPhone/iPad device via SPOTIFY.
---
RICHARD PORTNOW, a veteran of stage, film and television with a variety of characters to his credit, was named one of the "Actors We Love" from the actors' trade newspaper Back Stage West. It said, "Portnow knows exactly how to hook an audience with every character." This Brooklyn native has worked steadily for 20 years and has built a solid list of credits, appearing in some of the most highly regarded and successful films and television shows of the past two decades.
His entire family hails from Brooklyn, New York. His folks, Al and Flo, are gone, but he has a brother (Jay), a sister (Gayle), two nephews (John and Sam) and three nieces (Samara, Ilana and Maia). He graduated with a BA degree as a speech and theater major from Brooklyn College. He did not shine while in college, and was discouraged from continuing as an actor with the critique that he was "hopeless and without any ability or talent" (he continues to wonder if the faculty was right). He has been a bartender, an antique dealer, a boxer, an international drug trafficker, a fifth-grade teacher in the NYC public school system, a competitive body builder, a truck driver, a bouncer, a bagel maker, a short-order cook, a marathon runner, a designer, a competitive gymnast, a background extra, a disco dancer at the famed "Arthur" discotheque, and a confused and aimless layabout. Richard is 6'0", weighs in at a trim 180 lb. and continues to box. He has excellent defensive skills and his ability to stop punches with his face has made him a local favorite.
Portnow assayed the role of attorney Hal "Mel" Melvoin on the Emmy-winning HBO series The Sopranos , the lawyer for Uncle Junior, whom he single handedly tried to keep out of prison and managed to get himself placed under house arrest instead. His rates for defending Corrado Soprano (Uncle Juniors's full name) are astronomical, but as Uncle June has said, "Mel, you're worth every penny". He has held this role since the show's inception in 1999.
Richard began his professional career at the famed Cafe La Mama in New York City, appearing in plays by Tom Eyen, Leonard Melfi, Jeff Weiss, Megan Terry, Tom O'Horgan and Lanford Wilson. He won "The Best Newcomer of the Year" award from Show Business Magazine as a result of his early work off-off-Broadway. He continued his stage career with starring roles on Broadway in "The House of Blue Leaves" and "A Month of Sundays" . He was in the original cast of "Moonchildren" at the prestigious Royal Court Theater in London. He has also worked extensively at some of the most highly regarded regional theaters in the country, including The Long Wharf Theater, The Berkshire Theater Festival for the brilliant director Josephine Abady, The Philadelphia Drama Guild, The Lowell Regional Theater and the Cincinnati Playhouse in the Park. Neil Simon's "Oscar and Felix" at The Geffen Playhouse marked Richard's Los Angeles stage debut. His has also appeared in Woody Allen's "Writer's Block" , which was directed by Allen at The Atlantic Theater Company in New York.
Richard has been fortunate and privileged to work with some of the best directors in film today. Among those who have had a profound influence on him are Barry Levinson, Joel Coen, Ethan Coen, David Fincher, Woody Allen, Sydney Pollack, James Foley, Jim Jarmusch, Heywood Gould, Cameron Crowe and Sidney Lumet. He has also appeared as a series regular on the critically acclaimed EZ Streets and on the police drama Ryan Caulfield: Year One . He has had guest starring appearances on Seinfeld, Mad About You, Going to California, Spin City, NYPD Blue, The Shield, Dave's World, Civil Wars, Homefront, Double Rush, JAG, Lois & Clark: The New Adventures of Superman, The Nanny, Middle Ages, The Commish Wiseguy and Walker, Texas Ranger .
Richard has also starred in numerous movies of the week and mini series, most notably Neil Simon's Laughter on the 23rd Floor, Double Bang, Bella Mafia, A Deadly Silence, Original Sin, Peter Gunn, Indictment: The McMartin Trial and _The Life and Times of Robert L. Ripley (2002", in which he played the title role.
Richard resides in New York and Los Angeles with his feisty English Cocker Spaniel "HeyBoy" and his Chow/German Shepherd "Sweetie". He is an avid collector of Americana from the 1940s and 1950s, with special focus on the original oil paintings created for the "pulp magazine" covers of the 1930s and 1940s.