Ep. 93 | Candace Bailey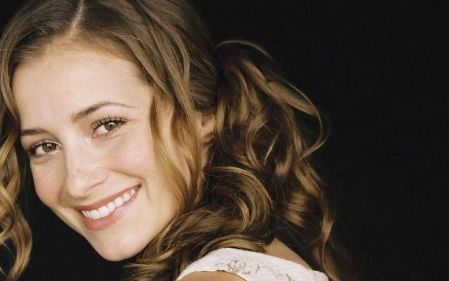 ---
We're bringing sexy back! Candace Bailey, host of Attack of the Show on G4, stops by The Matthew Aaron Show LIVE from Detroit Coney Dog LA this Wednesday (3/28) afternoon starting at 4pm PT.
Candace, who's also a very talented actress, will be dropping by to discuss her career, ATTACK OF THE SHOW & what the future holds for this gorgeous redhead.
---
Also joining in as our special celebrity GUEST CO-HOST will be lovable actor Louis Lombardi (The Usual Suspects, The Sopranos, 24.)
---
The fun starts at 4pm PT (6pm CT / 7pm ET). Stop by Detroit Coney Dog LA and see us, otherwise subscribe for free and download the show on APPLE PODCASTS. You can also listen on the go on your Android/iPhone/iPad device via SPOTIFY.
---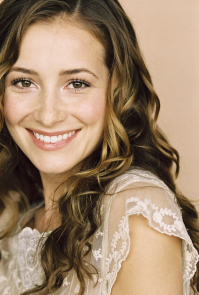 ​​CANDACE BAILEY, born in Alabama and raised in Florida, was a natural athlete competing in gymnastics at a national level. But when a modeling convention came into town, the natural beauty caught the eye of a New York modeling agency. Once Candace started booking commercials, she was bit by the showbiz bug!
As soon as she graduated from high school, Candace moved to NYC to attend Marymount Manhattan College where she went on her first hosting audition for a show called "U Pick Live" on Nickelodeon. She booked the gig immediately and realized her love for hosting, as well as acting. Candace went on to co-host "U-Pick Live" on Nickelodeon for 3 years and then decided to move to LA to pursue an acting career. Her first year in LA she booked a series on CBS called "Jericho." The show was unfortunately canceled after a year but had such a cult following that fans were able to get it back on the air – although that only lasted for another 7 episodes.
Candace has also appeared in episodes of " The Ghost Whisperer," "The Sopranos," "As the World Turns," and co-hosted part of the 2004 Super Bowl pre-game show. She has also provided voices for Adult Swim's "Robot Chicken" and "Robot Chicken Star Wars Special."
---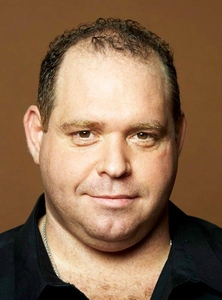 LOUIS LOMBARDI has appeared in notable feature films such as Frank Miller's "The Spirit" and the Oscar-winning "The Usual Suspects." He has made a career of his unmistakable acting style and unforgettable characters.
A film festival favorite, Lombardi has completed his first independent feature film titled "Doughboys" Shot on location at the infamous Conti's Bakery in his hometown of the Bronx, this slice-of-life-drama was written, directed and stars Lombardi.
Best known for his characters in the hit television series "24" as the loveable computer systems analyst, Edgar Stiles, and his recurring role on "The Sopranos" playing though New York federal agent, Skip Lipari. Other television credits include the recurring role as Turtles Cousin Ronnie on the hit show  "Entourage," also "Ugly Betty," "Las Vegas," and "NYPD Blue." He also co-starred as the brutish Cal, Mr. Roake's obedient jack-of-all-trades, in the 1998 ABC remake of "Fantasy Island" as well as CBS "EZ Streets," "CSI", "CSI: NY,"  "Monk" and the new "Hawaii 5-0".
In 1993, Lombardi co-starred in the Sundance Film Festival's Grand Jury Prize Nominee "Amongst Friends" directed by Rob Weiss. His performance garnered the attention of director Oliver Stone and led to his pivotal role in "Natural Born Killers." He has also played featured roles in the comedy hit "The Animal" with Rob Schneider and "Deuces Wild." Louis just wrapped up shooting the Hasbro game turned film "BATTLESHIP" Directed by Peter Berg. Also wrapped on the Allan Cummings film "ANY DAY NOW" expected to be released later this year.
Lombardi's other directing credits include "The Boss," an independent short film he also wrote, directed and starred in. Filmed at the Roxbury, a trendy Los Angeles nightclub, "the Boss" tells the story of a cruel nightclub owner on New Year's Eve. Lombardi's ultimate passion is to write and direct.