Ep. 94 | Latarsha Rose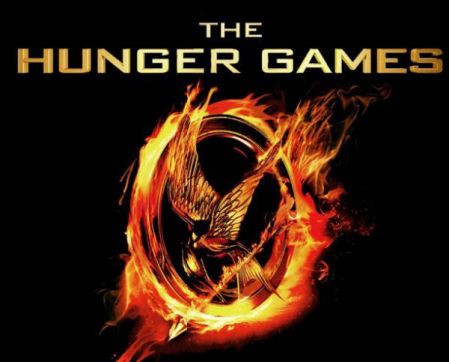 ---
Actress Latarsha Rose (The Hunger Games) stops by Detroit Coney Dog LA for The Matthew Aaron Show LIVE this Monday (4/2) afternoon starting at 2pm PT.
Latarsha will be sitting down with Matt to discuss how she got her start and what it's like playing the role of Portia in the super smash hit film THE HUNGER GAMES which recently broke records by having the third-highest domestic weekend opening in history taking in $155 million dollars in just 3 days.
---
Show starts at 2pm PT (4pm CT / 5pm ET). Stop by Detroit Coney Dog LA and see us, otherwise subscribe for free and download the show on APPLE PODCASTS. You can also listen on the go on your Android/iPhone/iPad device via SPOTIFY.
---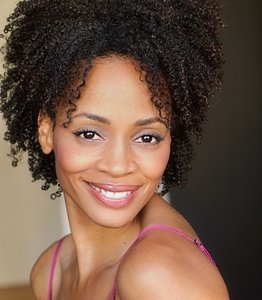 LATARSHA ROSE makes her movie debut in the highly anticipated feature film The Hunger Games directed by Gary Ross for Lionsgate on March 23rd alongside Jennifer Lawrence, Liam Hemsworth, Lenny Kravitz and Woody Harrelson.  Latarsha plays the role of Peeta Mellark's stylist 'Portia' in this feature based on the best-selling books by Suzanne Collins about a fatherless teenage girl from District 12 who volunteers for the 74th Games in place of her younger sister.
Latarsha thoroughly enjoyed the intense and sexy transformation of this colorful character and found the process of filming her first feature absolutely riveting and extraordinary.
Fans may know Latarsha from her guest starring roles on CSI: Miami, Bones and Swingtown, however, her exquisite face has been featured in such huge commercial campaigns including SPECIAL K, AMERICAN AIRLINES, COCA-COLA, TYLENOL, JW MARRIOT and MOTRIN to name a few.
Latarsha's pathway to acting wasn't a direct route. She studied dance and performed overseas as a teenager, but academics were always her first priority. While at Georgetown, studying English and Psychology, her secret desire to become an actor was unearthed when she stumbled on a drama class. Upon graduation, Latarsha sought out acting teachers, Tony Greco and Bob Krakower, both who would become instrumental in her training for future acting challenges while advising Latarsha to keep an honest approach to her work.
Latarsha landed her first off, off-Broadway play right out of school.  Backstage and the Ross Reports were her go to resources as she studied her craft and pursued any "legit" opportunity to work as an actor and earn her chops.  Latarsha worked in NY theatre on several off, off-Broadway productions; it was also at this time that she was cast in Bravo's It Factor which followed 12 New York actors as they tried to make it in the entertainment business. Shortly afterwards, Latarsha began securing several national commercials and from there she had guest starring roles in Law & Order, Law & Order: Special Victims Unit and CSI NY, eventually re-locating to Los Angeles and landing roles on Swingtown and The Cape.
Off camera, Latarsha thrives on reaching out and giving back to her community: she has mentored with HERSHE, a foster care outreach program and Free Arts for Abused Children. For fun, she is a weekend athlete and trains for triathlons in her spare time, a family tradition. Also, she loves collecting vintage bags and clothes.