Ep. 96 | David Hemingson & Nahnatchka Kahn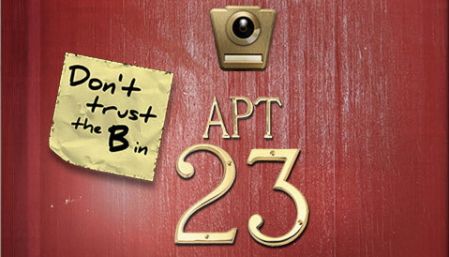 ---
Executive Producers David Hemingson (American Dad!, How I Met Your Mother) & Nahnatchka Kahn (American Dad!) sit down with Matt on The Matthew Aaron Show this Friday (4/6) afternoon starting at 4pm PT.
David & Nahnatchka will be discussing their careers as well as their new comedy series DON'T TRUST THE B---- IN APARTMENT 23, which makes it's debut April 11 th on ABC following Modern Family.
Show starts at 4pm PT (6pm CT / 7pm ET). Subscribe for free and download the show on APPLE PODCASTS. You can also listen on the go on your Android/iPhone/iPad device via SPOTIFY.
---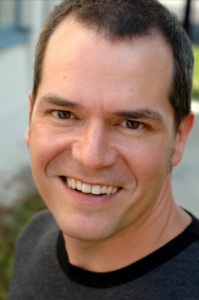 DAVID HEMINGSON currently serves as executive producer and co-showrunner on the new ABC comedy series "Don't Trust the B---- in Apartment 23."  The much anticipated sitcom follows a  fresh-faced Midwesterner (Dreama Walker) who moves to New York City for her dream job. However, when her company suddenly goes under, she is forced to move in with a party girl (Kristen Ritter) who wreaks havoc on her life.  "Don't Trust the B---- in Apartment 23" premieres on ABC on April 11th.
An accomplished television veteran, Hemingson most recently executive produced the critically-lauded Fox comedy series "Traffic Light."  Additionally, he created and executive produced the Fox series "Kitchen Confidential," based on Anthony Bourdain's best-selling memoir about a bad boy chef's adventures in the culinary underbelly.  The pilot earned the show and Hemingson a  WGA Award nomination for Best Comedy Teleplay.  He also created and executive produced the ABC series "The Deep End" about five earnest twenty-something first-year associates fighting to stay afloat in the shark tank that is the "winningest law firm on the West coast."
Previously, Hemingson  had the good fortune of working with some of the best writers on television on shows such as "Just Shoot Me," "Family Guy" and "How I Met Your Mother."
Originally from New Haven, Connecticut, Hemingson currently resides in Los Angeles.  He is a summa cum laude graduate of Yale College and holds a Juris Doctor from Columbia Law.
---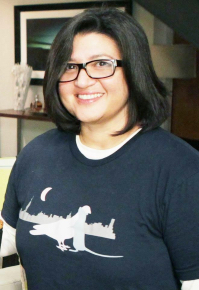 NAHNATCHKA KAHN attended the University of Southern California School of Cinema-Television. She got her start in children's television, then transitioned to primetime, where her credits include "Malcolm in the Middle" and "Good Morning, Miami." She has been on AMERICAN DAD since its inception, most recently serving as executive producer, and was signed to an overall deal at Twentieth Century Fox.  "Apt. 23" is the first series she's created.
Khan lives in Los Angeles.