Ep. 97 | Abby Miller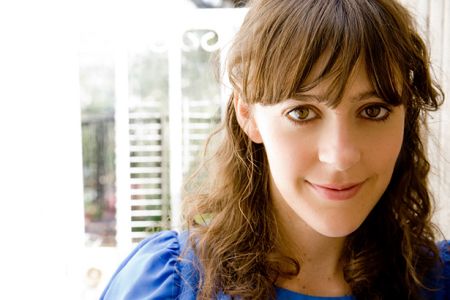 ---
Actress Abby Miller (Justified, Mad Men, The Practice) stops by Detroit Coney Dog LA for The Matthew Aaron Show LIVE this Monday (4/9) afternoon starting at 4pm PT.
Abby will be swinging by to discuss her career, her recurring role as Ellen May on the FX series JUSTIFIED and what's coming up for this little cutie.
The fun starts at 4pm PT (6pm CT / 7pm ET). Stop by Detroit Coney Dog LA and see us, otherwise subscribe for free and download the show on APPLE PODCASTS. You can also listen on the go on your Android/iPhone/iPad device via SPOTIFY.
---
ABBY MILLER is poised to become one of America's most formidable character actors.
With her lithe frame and ethereal beauty, Miller leaps into the folds her characters with delirious abandon - crafting compelling character portraits that are at once achingly fragile and steeled in truth.
As world-weary prostitute Ellen May on the Emmy Award-winning FX series JUSTIFIED, Miller is both refreshingly unaffected and daringly courageous. Wholly without self-awareness, Miller's approach to hardscrabble Ellen May is always surprising and true. Ultimately, in Miller's honesty, we recognize parts of ourselves in Ellen May - a startling and humbling revelation.
Miller's recurring role on JUSTIFIED follows on the heels of memorable guest starring roles on MAD MAN, PRIVATE PRACTICE, and THE NINE to name a few. Upcoming projects include the feature film CONGRATULATIONS (which Miller co-wrote), FUZZ TRACK CITY, and IT'S NOT YOU, IT'S ME with Vivica A. Fox.
A prolific writer and gifted vocalist, Miller writes screenplays, poetry, and music. Prior to JUSTIFIED, Miller toured extensively with the indie musical duo JEN & ABBY, which garnered a loyal fan base on the west coast and led to gigs at several iconic LA venues and finally a regular "home" at Hotel Café.
A native of Nebraska, Miller lives and works in Los Angeles. When not on set, she lends her time and talent to causes that promote the responsible and loving treatment of animals.