Ep. 99 | Jimmy Palumbo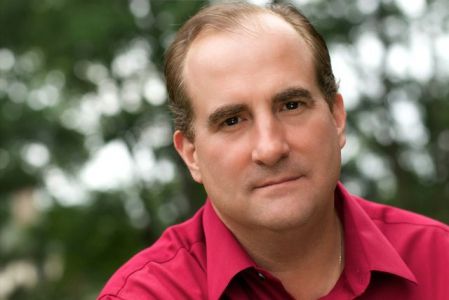 ---
Fantastic character actor Jimmy Palumbo (Beer League, Rescue Me, Blue Bloods) joins the Hollywood elite when he chats with Matt on The Matthew Aaron Show LIVE this Saturday (4/14) afternoon starting at 1pm PT.
Jimmy, who's face pops up in damn near every show on TV these days, will be discussing his career as well as upcoming projects.
Show starts at 1pm PT (3pm CT / 4pm ET). Subscribe for free and download the show on APPLE PODCASTS. You can also listen on the go on your Android/iPhone/iPad device via SPOTIFY.
---
JIMMY PALUMBO, with over 65 TV and film credits, has been acting for over 25 years. His recent credits are Taken 3 and a co-starring role in Luc Besson's The Family with Robert DeNiro, Michelle Pfeiffer and Tommy Lee Jones. Other credits include A Most Violent Year, 5 Flights Up, Mysteries of Laura, Sex and the City 2, Beer League, Boardwalk Empire, Elementary, Goldenboy, Blue Bloods, The Good Wife, 30 Rock, Rescue Me, Entourage, Ugly Betty, Desperate Housewives, Friends, Monk, Law & Order, E.R., and Curb Your Enthusiasm.
Jimmy was born and raised in New Jersey and still lives there with his family. Jimmy is a huge fan of all Rutgers sports teams and still plays softball on a team that was started in 1967 by his Dad.