Matthew Aaron on The Dolly McCarthy Show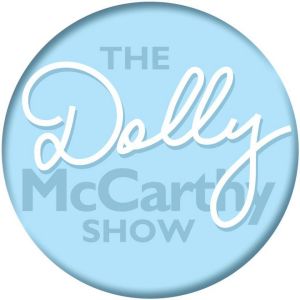 Our very own Matthew Aaron appeared as a guest this morning on the Chicago radio program THE DOLLY MCCARTHY SHOW to talk a bit about his journey to Hollywood, from his humble beginnings in musical theater and shooting short videos with his friends, to his feature films BROMANCE, THE WAY WE TALK and the upcoming LANDLINE.
If that wasn't enough, also on the show was musician KEITH SEMPLE, a super talented Irish singer and current contestant on NBC's THE VOICE. (Please VOTE for him!)
Click below to listen to Dolly, Keith and Matt discuss everything from movies & music to Matt's favorite subject, poop. Oh, and a special live performance by Keith singing his single MAKES MY WORLD SHINE.
---
Check Out Radio Podcasts at Blog Talk Radio with
The DOT Network
on BlogTalkRadio
---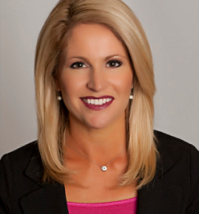 Award-winning journalist and veteran broadcaster, Dolly McCarthy, is the creator, producer & host of The Dolly McCarthy Show. The radio show can now be heard on WCKG 1530 AM in Chicago, Blog Talk Radio Network, Slam Internet Radio Network and the Touhyville Radio Network. Dolly is also a News & Traffic Reporter for WGN 720 AM, WSHE 100.3 FM & WCPT 820 AM in Chicago. Prior to that, Dolly was an anchor for the Tribune Company's CLTV News and Anchor/Reporter for WTVO Channel 17 as well as WQRF Fox 39 in Rockford. Dolly also worked for 6 years as the solo anchor for NCTV17's popular and award-winning news program, Naperville News 17. It was there where Dolly became an instant favorite and trusted journalist in Chicagoland. She began her career at WCIU Chicago where Dolly anchored, produced and wrote for the station's daily 7-hour business news program, The Stock Market Observer.
The Chicago native has nearly 20 years of broadcast experience in radio, TV and cable. Her experience in reporting and anchoring, combined with her strong roots in Chicago (she was born & raised a northwest sider; one of 14 kids) and Naperville have made her one of the area's most well-liked and sought after media personalities. Naperville even proclaimed a day in her honor: March 21, Dolly McCarthy Day. In true Dolly fashion, she turned that day into a day of giving back. A charity fundraiser was held to raise funds to support not-for-profits: Operation Support Our Troops, Naperville Cares, Kidz Kabaret and Bike Bald. Dolly has received numerous awards and recognitions. She is most proud of being recognized by her high school, Mother Guerin, as 2014's Most Distinguished Alum, and for being honored as Woman of The Year by the AAUW in 2013.
Dolly is actively involved in many charitable organizations and not-for-profits including DuPage P.A.D.S., The Rotary Club, CASA Kane County, Tri City Family Services, Blessings in a Backpack, Operation Support Our Troops America, the West Suburban Irish, Community Career Center and Naper Settlement. McCarthy is also a frequent speaker and emcee at countless events around Chicagoland including Naperville's 9/11 Memorial ceremony, Carol Stream's 9/11 Memorial ceremony, The Jaycee's Last Fling, Operation Support Our Troops, 360 Youth Services, Naperville Independent Film Festival, Rally For Ryan/Duchenne Muscular Dystrophy, DuPage Children's Museum, Loaves and Fishes Community Pantry, Naperville Cares and many Chicagoland high school career days. Dolly also is the TV host of Naperville's Memorial Day and St. Patrick's Day parades.
Dolly graduated from Northern Illinois University with a B.A. in Broadcast Journalism; and an A.A. with Honors from Wilbur Wright College in Chicago. She is a proud mom to five children: Jimmy, Shelley, Rachel, Caitlin & Molly.
---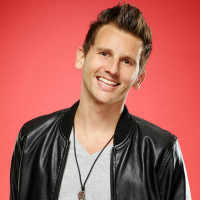 Hailing from Larne in Northern Ireland, Keith discovered he could sing when he performed for his Grannie's 100th birthday party and he never looked back. Starting in a band, he eventually struck out on his own, touring around Europe as a solo artist. An invite to front a Chicago-based band brought him to the States, where he currently lives with his wife and two-year-old daughter. He's ready to take his career to the next level so he can continue to provide for his family by doing what he loves.