Shooting Concludes on TV Pilot Dine and Dash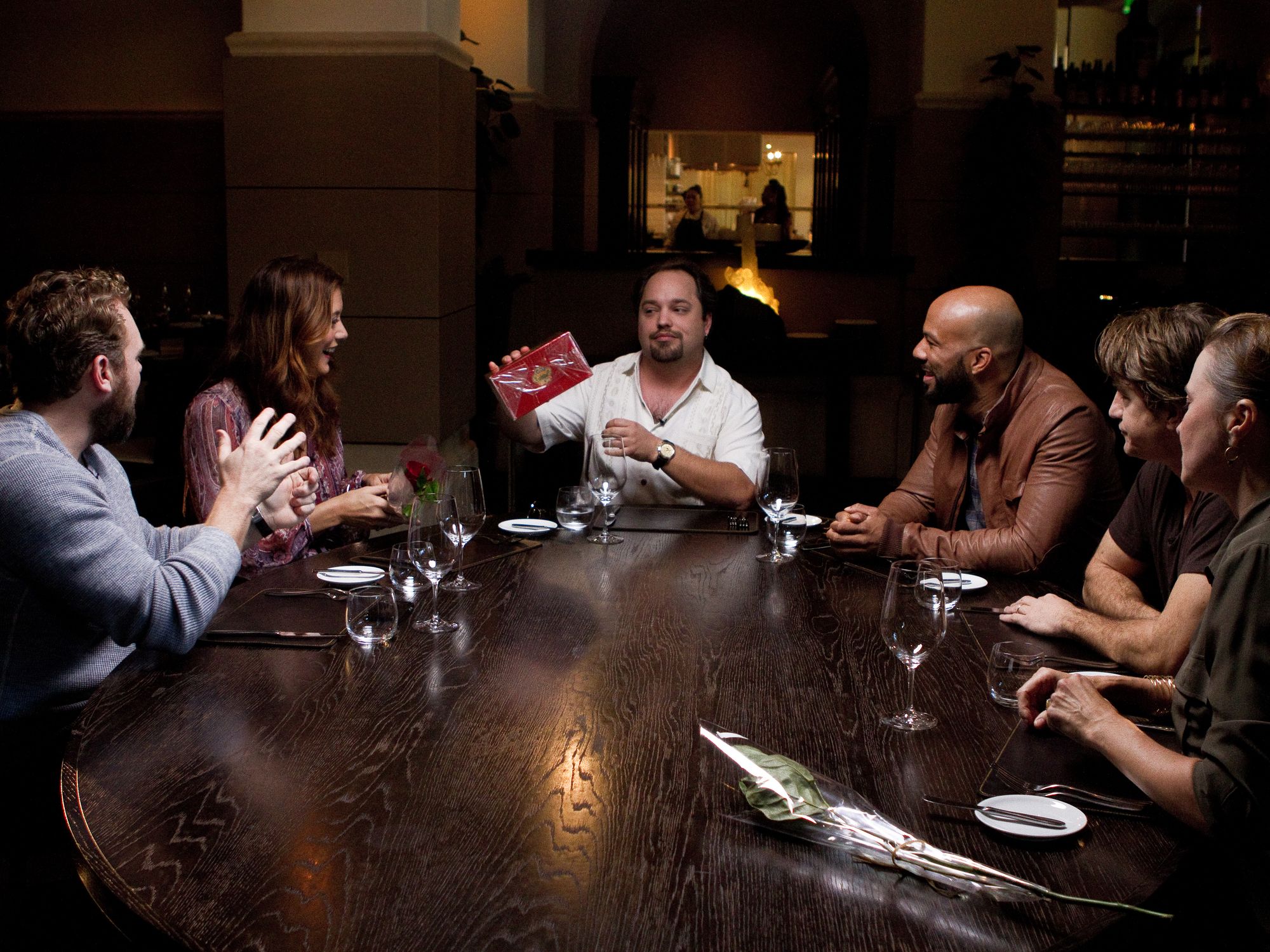 On January 26th the one day shoot for our first TV pilot Dine and Dash went off without a hitch. Dine features Matthew Aaron hosting a meal for celebrities to exchange showbiz stories and experiences at a Hollywood restaurant.
Celebrities who joined us include Joe Carnahan, Kate Walsh, Dermot Mulroney, COMMON, Lucy Lawless and special guest Chef Scott Connant.
Filming took place at Scarpetta Restaurant at Montage in Beverly Hills, CA.
Dine and Dash was created & Executive Produced by Matthew Aaron along with Writer/Director Joe Carnahan and Produced/Booked by Patrick Tobias.