LIVE EVENT: The Resurrection of Jake The Snake - Screening + Q&A (Oct 9-10)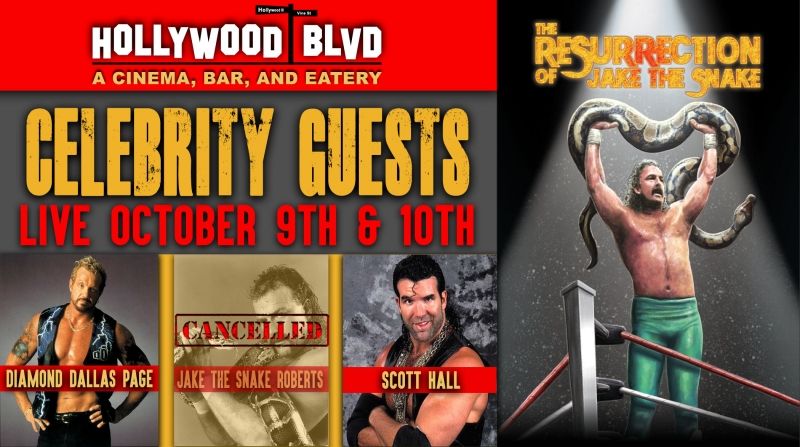 WWE Hall of Famer Scott Hall & director Steve Yu will be at Hollywood Blvd Cinema & Eatery in Woodridge, IL on Friday and Saturday October 9 and 10 for the premiere screening of the award-winning THE RESURRECTION OF JAKE THE SNAKE followed by pictures and an autograph signing.
Our very own Matthew Aaron will be moderating a live Q&A session with Hall and Yu after the 3pm CT screening on SATURDAY.
Come on out and joins us for this for this great live event but get your tickets now because they are sure to go fast!
JAKE THE SNAKE ROBERTS & DIAMOND DALLAS PAGE, PREVIOUSLY SCHEDULED TO APPEAR, WILL NOT BE ABLE TO ATTEND FOR PERSONAL HEALTH REASONS.
Hollywood Blvd. Cinema will be showing The Resurrection of Jake The Snake for a week following their appearance.